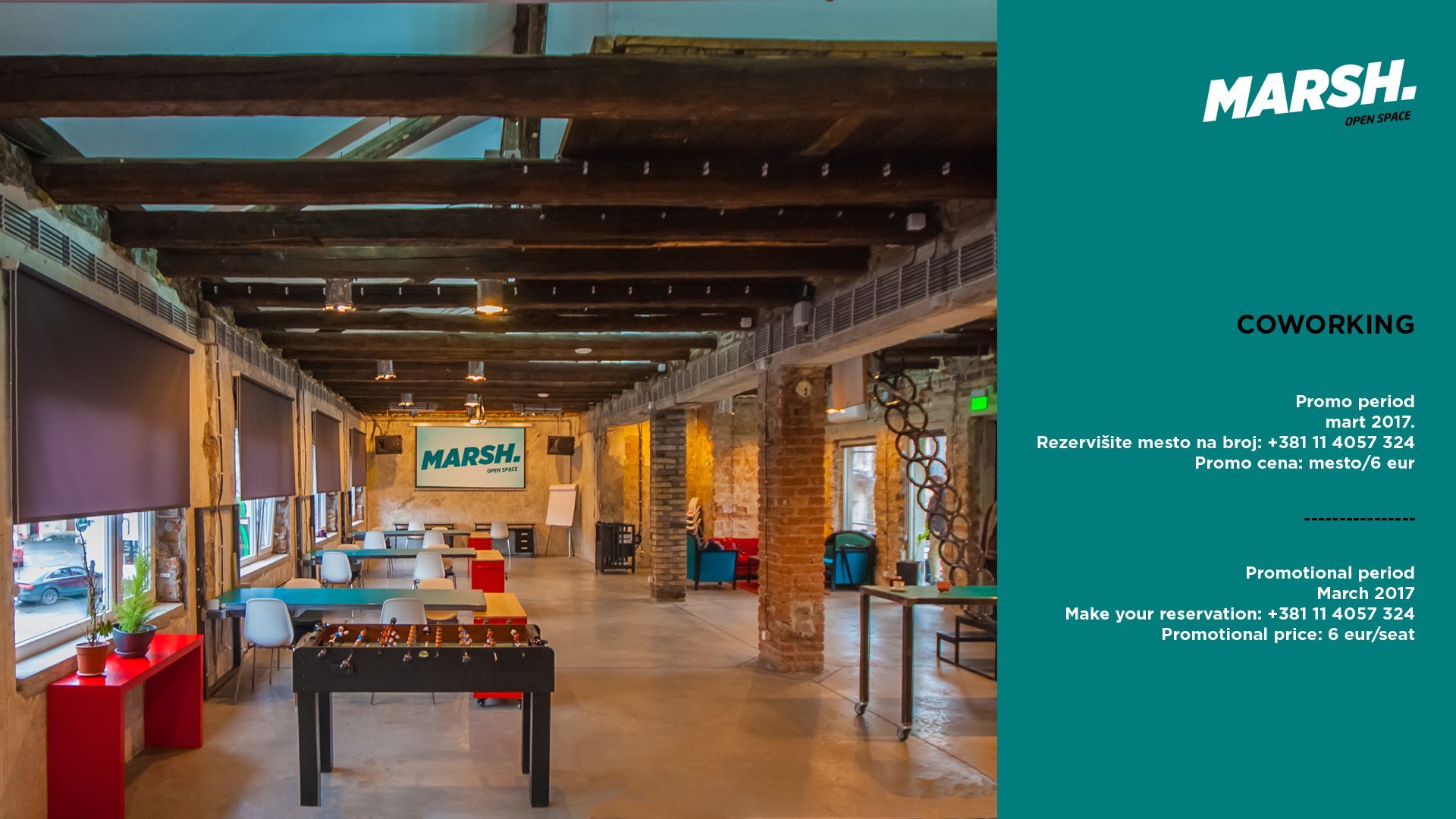 Marsh Open Space has opened its doors.
In the new space, at 15 Cetinjska St, a unique center of creativity is launched, a place where in addition to regular daily coworking activities, many other programs will be taking place.
Our wish is to provide an opportunity, especially for young people, to find their own place for work under favorable conditions. Marsh Open Space has emerged from extensive teamwork experience. We recognized the need for new and different.
Our space is primarily intended for the purposes of office work (coworking), whether you need just one chair, a table or a private room.
Depending on your needs, you can use it on a daily, weekly or monthly basis.
Marsh Open Space has the ability of fast and multifunctional transformation and can become an exhibition space, a place for discussions, promotions, events, celebrations, shootings and other programs.
A distinctive design and architecture of the interior, the work of architect Marko Basarovski, exudes the feel of inspiration and creativity.
Marsh Production Lab is also at your disposal – a Creative Production Team of professionals with extensive experience in creating and organizing all types of events in Serbia, as well as in the region and worldwide.
In our Community Corner you can enjoy in variety of coffees, Supernatural teas and Kors craft beer.
The opening starts with the promotional period during the month of March, when you will be able to use our services under more favorable conditions.
Welcome!